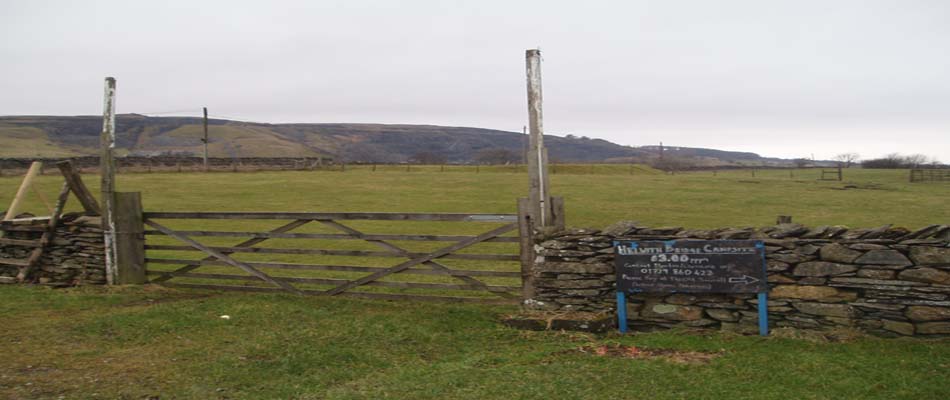 Hotel Paradiso
If you are looking for low cost accommodation and do not fancy pitching a tent then a bunk bed might be your answer. The Helwith Bridge Inn has its own 4 bed bunk facility. It is very basic, but clean and very cheap if you frequent our bar. It is called Hotel Paradiso and is located only a few metres from the pub entrance.
£5.00 per person per night (Sleeps 4 people)
Call us on 01729 860220
01729 860220 
01729 860220
01729 860220   or use our contact form.01729 860220
01729 860220 
YSS Bunk Facilities

At the end of the car park is the Old School which is now the headquarters for the Yorkshire Subterranean Society. They have 40 beds available in their bunk facilities. You can book these even if you are not a member. It is also ideal if there is a large group of you. For further detals click here to see their flier or here to visit their website, 
£6.00 per person per night (Sleeps up to 40 people)
         01729 860220
01729 860220   or use our contact form or book directly with YSS

Motor Homes
If you own a motorhome and you are looking for a spot to park it for a night or two (more if you wish), then the Helwith Bridge Inn car park is an excellent place in the Dales for you to consider. Just over 50m from the bar at the furthest point, you will not have far to travel to your bed after sampling some of our real ales or home cooked food.
There is no charge as long as you frequent the pub (and of course spend some money in it!)
The car park across the road from th pub now has height restriction barriers on it, which would not allow in most motorhomes.
Camping

The Helwith Bridge Inn offers you basic camping facilities at a field adjacent to the car park. There are no showers and limited toilet facilities out of opening hours. At just a few pounds per person however, it is ideal if you want a low cost stop over or weekend away in the Dales. The bar is just 50m away.
£3.00 per person per night
To book call Martin or Christine on    01729 860422
If you want a big pitch and excellent facilities, Knight Stainforth Caravan and Camping Park is just over a mile away. You can stroll up to the Helwith Bridge Inn in about 20 mins along a quiet lane or if you have more time you could follow the Ribble Way.